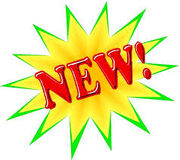 This is the policy page for newly changed articles.
What To Do
If an article has been changed frequently, give it a read to make sure it hasn't been vandalized.
Changing Articles
Some articles are OLD, and they deserve to be looked over and adjusted for syntax, grammar, and new information if necessary. Don't neglect articles!
Ad blocker interference detected!
Wikia is a free-to-use site that makes money from advertising. We have a modified experience for viewers using ad blockers

Wikia is not accessible if you've made further modifications. Remove the custom ad blocker rule(s) and the page will load as expected.